Welcome to Fishing Monroe County
We have created this website to provide you with a comprehensive overview of our magnificent lakes, rivers and streams, ample boat launches and marinas, the variety of fish you can find here, and other helpful information.
Fishing is the most popular sport in the United States and an enduring American tradition. It is also one of the most exciting recreational activities in the Greater Rochester region and New York State.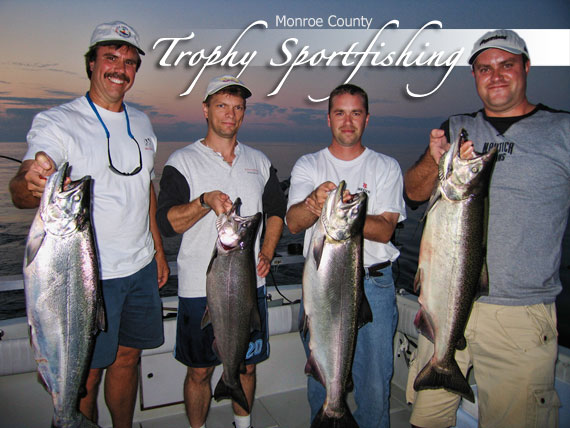 From Lake Ontario to the Genesee River, to Sandy Creek and Irondequoit Bay, Monroe County has some of the finest fishing in the nation. Salmon, lake trout, brown trout, rainbow trout, walleye, pike, largemouth and small mouth bass, perch and panfish are some of the many varieties you will find here.
It is abundantly clear that fishing has, and continues to have, an incredible influence on managing for clean water, healthy aquatic habitats, healthy fisheries populations, and abundant and quality angling opportunities. We encourage you to spend some time on the water enticing the fish that inhabit the watershed that you live in.
---
Get Your NYS Fishing License Today & Know the Local Regulations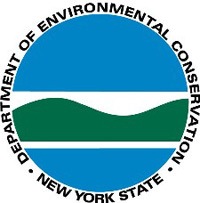 Coming to fish Monroe County or NYS?  Be sure to stop into a local tackle shop when you arrive to pick up your fishing license.  You can also purchase your license online.
You should take a moment to review the local fishing regulations.  Know what fish are in season and what the legal limits and lengths are.  If you have any questions about the regulations or need to report any violations witnessed, please visit the following link to view the appropriate channels for contacting the DEC:
---