Charter Captains
Consider booking your next fishing trip in Monroe County with one of our trusted charter captains familiar with the local waters and how to put fish in the boat for you and your crew!
Dream Catcher Charters
Captain Sam Zucco
Shumway Marine – Genesee River
Full time charters 7 days/wk; individuals, groups, corporate
Salmon, trout, bass, 585-314-2407
www.rochestercharter.com
Freedom Charters
Captain Gary Begy
Shumway Marine – Genesee River
Trophy trout & salmon fishing
585-749-9732
www.lakeontariofreedomcharters.com
Off The Hook Fishing Charters
Captain Ken Biemiller
Shumway Marine – Genesee River
25 yrs. Lake Ontario experience—US Coast Guard Licensed/Insured
Trout, salmon, 585-750-8874
www.othfishing.com
Bulldog Charters
Captain Brad "Bulldog: Hillebrant
585-704-5578
www.bulldogcharters.com
Bullseye Sportfishing Charters
Captain Larry Hammond
585-851-6383
www.bullseyecharter.com
Candy Charters
Captain Andy Sykut
585-727-1703
www.candycharters.com
Marina – Shumway Marina
Located on the Genesee River - (585) 342-3030
www.shumwaymarine.com
Charter captains listed below are docked at Shumway Marina on the Genesee River
Marina – Voyager Boat Sales
Turn right at the end of Marina Drive, Genesee River trailer launch ramp, transient slips available, 342-5150. Charter captains listed below are docked at Voyager Boat Sales
Silver Fox Charters
Captain Scott Bengsch
East Fork Marina – Sandy Creek
585-370-8066
silverfoxcharters.net
Reel Action Charters
Captain Tom Widell
Port of Rochester Marina – Genesee River
585-260-9186
www.reelaction.net
Jammer Sportfishing
Captain Jeff Miller
585-705-3556
jammersportfishing.com
Reel Serious Charters
Captain Chris Mandell
585-880-3150
www.reelseriousrochester.com
Hammerhead Charters
Captain James Piano
Riverview Marina – Genesee River
Lake Ontario experience since 1976 – full time, 7 days/wk.
Trout, salmon, bass, 585-315-7222
www.hammerheadchartersandtackle.com
Reel Crazy Charters
Captain Mark Brozowitz
Irondequoit Bay – Webster
Chinook salmon, brown, rainbow, lake & steelhead trout—
25 yrs. Experience, 585-671-0025
www.reelcrazycharters.com
Sure Strike Charters
Captain Randy Calus
Port of Rochester Marina
585-739-0569
www.surestrikecharters.com
Rochester Sportfishing
Captain Kip Mammano
West Point Marina – Braddock Bay
Fishing 7 days a week
585-797-3735
www.rochestersportfishing.com
Chasin Silver Sportfishing
Captain Derek Wager
West Point Marina – Braddock Bay
607-382-9634
[email protected]
Reel Em In Sportfishing Charters
Capt. Jon Arena
Gibbs Marine – Genesee River
www.reeleminsportfishing.com
585-317-5325
Other Marinas - Monroe County
Charter captains listed below are docked at various other Marina's around Monroe County
Fishing Brochure
Click below to download the latest version of the Monroe County Fishing Brochure (PDF format).
Live Interactive Map
Click below to view the Monroe County live interactive map and explore around the county for your next fishing opportunity.
Hot Spot Map
Click below to download the Monroe County Fishing Hot Spot Map (PDF format) to view a wide variety of species to target around the county.
Get NYS Fishing License Today
Coming to fish Monroe County or NYS? Be sure to stop into a local tackle shop when you arrive to pick up your fishing license. You can also purchase your license online.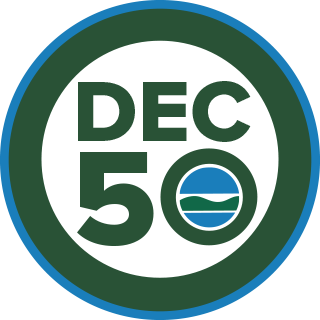 Know Local Regulations
Take a moment to review the local fishing regulations. Know what fish are in season and what the legal limits and lengths are. If you have any questions about the regulations or need to report any violations witnessed, please visit the following link to view the appropriate channels for contacting the DEC