Fishing License Information
Get NYS Fishing License Today
Coming to fish Monroe County or NYS? Be sure to stop into a local tackle shop when you arrive to pick up your fishing license. You can also purchase your license online.
Free Fishing Days
Each year, the last full weekend in June is designated as Free Fishing Days in New York State. During those two days, anyone can fish New York State waters, and no fishing license is required. This event started in 1991 to allow all people the opportunity to sample the incredible fishing New York State has to offer. Since no license is required, it is the perfect time to take a friend or relative fishing.
In addition to the June Free Fishing Days weekend, there are a number of "Free Fishing Events" held in various locations across the state. Free Fishing Events are DEC sponsored events (such as family fishing clinics) where participants can learn about fish identification, fishing equipment and techniques, fisheries management, angling ethics and aquatic ecology. Each of DEC's nine regions can sponsor up to four free fishing events per year. Most free fishing events occur during the period from April through October. For a listing of currently posted events, please view the table, but be sure to check back periodically to see if additional events have been added.
So, first time anglers, as well as those who have drifted away from the sport, should take advantage of this opportunity to see how much fun fishing can be. For more information about Free Fishing Days, contact your DEC Regional Fisheries Office.
Please note that the age qualification for a reduced fishing license has been raised from 65 to 70.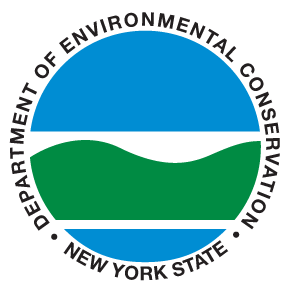 Fishing Brochure
Click below to download the latest version of the Monroe County Fishing Brochure (PDF format).
Live Interactive Map
Click below to view the Monroe County live interactive map and explore around the county for your next fishing opportunity.
Hot Spot Map
Click below to download the Monroe County Fishing Hot Spot Map (PDF format) to view a wide variety of species to target around the county.